How to download twitch VODs to pc?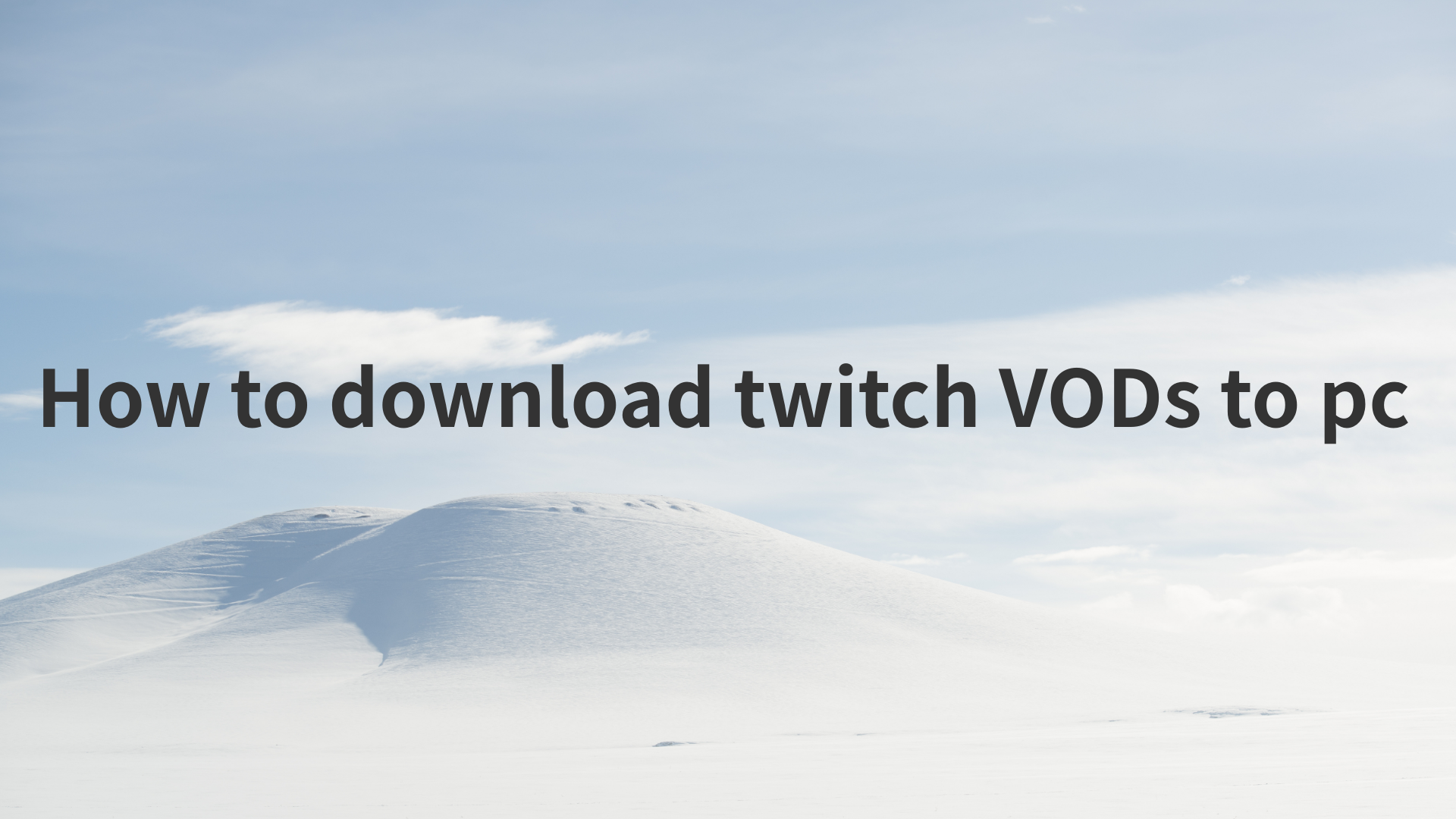 Twitch Is More Than Just Video Games
Twitch is what's known as a live streaming website.Similar to how news crews upload live footage to your TV, people are uploading live footage of them doing everything from playing video games to painting and even eating food.
Twitch may have begun as a video game streaming service but it's since expanded and now offers a variety of different live streams aimed to appeal to a broader audience. The most-popular non-gaming category is IRL (In Real Life) which features streamers simply chatting with their viewers in real-time. Talk Shows is another popular non-gaming option which contains a mix of live panel discussions, podcasts, and even professionally produced variety shows, while Cooking contains, as many would correctly guess, cooking and food shows.
Viewers looking for something a bit more artistic should check out the Creative category. This is where artists, programmers, animators, cosplayers, and designers share their creative process with the world and these streams usually attract a very different audience than those watching other categories.
Over the years since its launch, Twitch gradually introduced a variety of features that have helped it evolve from being a basic streaming media site into something that more closely resembles a social network such as Facebook.
What does VOD mean on Twitch?
A Video on Demand, commonly called VOD, on Twitch is a recording of previously streamed content. Fans can watch VODs from their favorite streamer if they were unable to catch the live stream, and VODs are an excellent tool to keep fans engaged.
VODs are an excellent way to archive previous streams and to allow fans to find previous content. Any streamer building a following should have VODs enabled, and fans should check the video tab to keep up to date on content. Fans can find VODs under the videos tab on any Twitch channel. From here, fans view the entire stream and chat in real-time.
Any streamer can enable VOD storage on their channel. To enable them, navigate to the Creator Dashboard, locate preferences, and select Channel. From here, select the profile icon in the top right of the page and find the Settings menu.
In the Channel & Videos section, locate the Stream Key & Preferences menu. Streamers can toggle the slider to store past broadcasts. Twitch Partners, Prime, and Turbo users will have their broadcasts stored for 60 days before being deleted. All other streamers will have 14 days before the broadcasts are deleted.
Streamers also can edit, manage, and turn their VODs into highlights by using the Video Producer. It's worth mentioning highlights are stored indefinitely, so any content streamers want to keep on their channel should be converted into a short highlight.
Use VODS to keep your fans engaged, or check out the VODs of your favorite streamer to never miss content.
How to download twitch VODs
If you want to download your own video, all you need is twitch.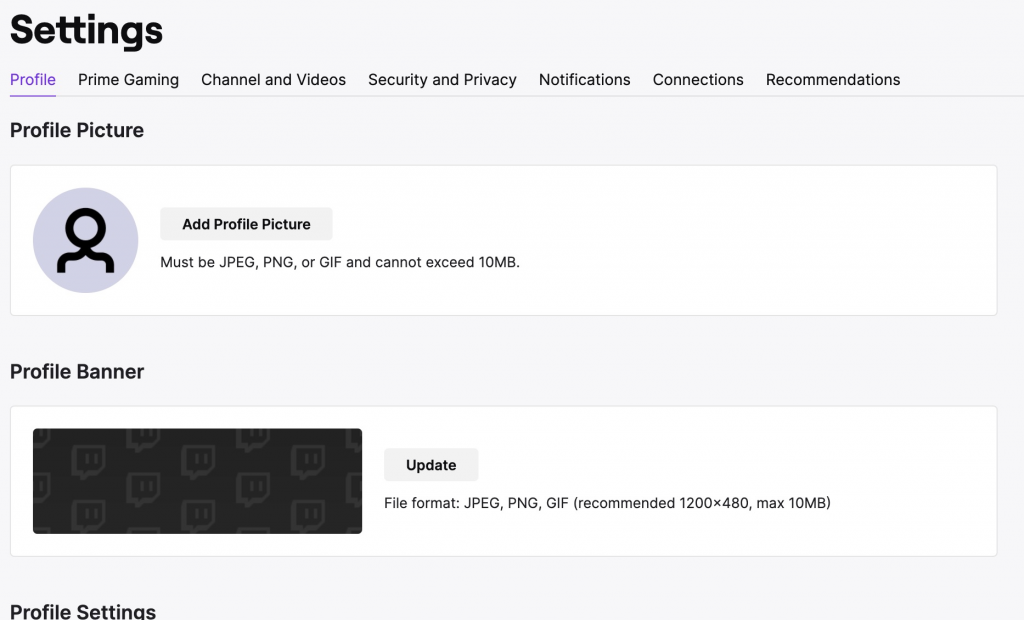 1.On the Twitch website, select the drop-down menu in the upper-right corner and select Settings.
2.Select Channel and Videos.
3.Turn on Store past broadcasts.
4.Your future broadcasts will save to your profile once they finish.
5.On the homepage, select Video Producer in the menu under your profile picture.
6.On the next page, click the More menu to the right of the video you want to save.
7.Select Download to save the video to your computer.
If you want to download some else's twitch VODs, third-party tool like Twiclips will help you.
Twiclips is a free Twitch VOD downloader that provides you with the easiest way to download Twitch clips and videos from twich.tv.
Go to twich.tv and find the VODs that you are liked to download
Copy the link of VOD
Go to Twiclips and input the link into the text box.
Hit "Download" button and then Twiclips will give you the option to save the clip in a variety of different resolutions.
Since most VODs are more than an hour long, in order to download VOD more flexibly, Twiclips allows you to choose any video clip that is no longer than 30 minutes to download.You need to select the clip you want to download before downloading
Select 'Download' next to your preferred resolution.
That's it – your file will now be saved and downloaded.
How to download twitch VODs by chrome extension?
In order to make your download process easier, Twiclips also have a Chrome extension to help you improve download efficiency.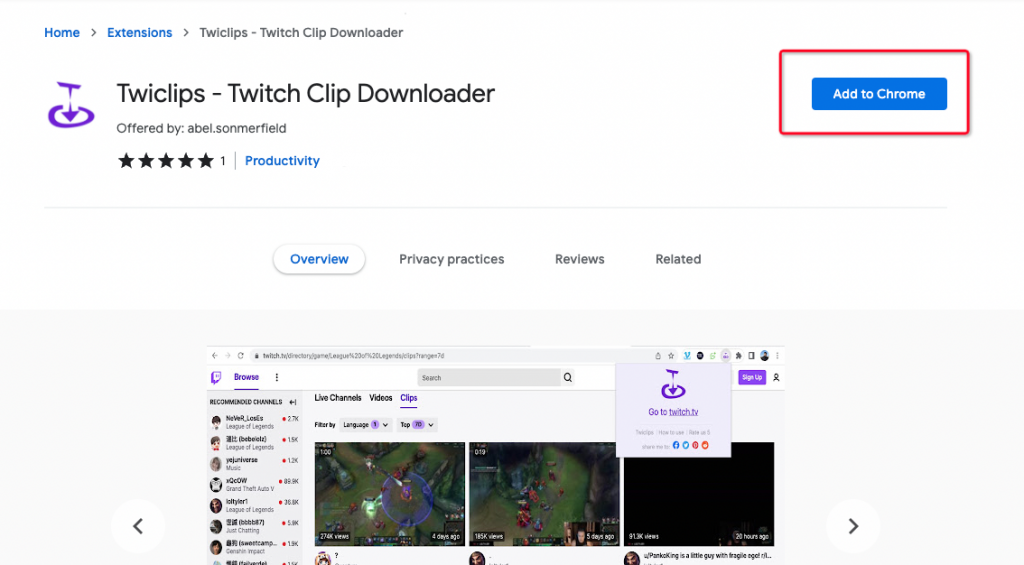 Install Twitch clip downloader extension. You can search Twiclips in the Chrome Web Store to go to Twiclips details page. Then click Add the Chrome to install the extension.
Open the extension, click the "twitch.tv" button, or directly enter twitch.tv in the address bar to visit the twitch website. Visit the Video on demand and select a video you want to download, then click the download button below.
After click download button in twitch.tv, you will jump to download page of twiclips. What you need to do on this page is to select the video resolution and determine the time period to download. Now Twiclips offer downloads of VOD video clips up to 30 minutes.
Because the Vod video is large, you need to wait for a while after you click the download button. Please do not close, refresh or jump out of the page during this process. The browser will only display download feedback when the progress bar reaches 100%.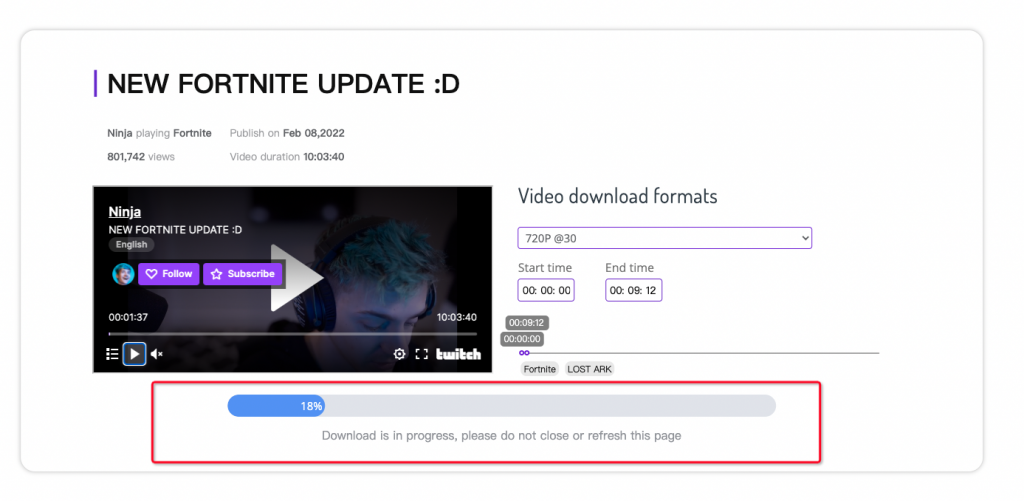 Conclusion
So that's how to download Twitch VODS. The above methods will also work with clips, so if a user has made something great, be sure to farm those as well.